6 Month Fat Loss Programme
£5,000.00
Are you 20-50 pounds over your ideal weight?
We can offer you a comprehensive and personal solution for excess weight gain.  Our online Fat Loss Programme focuses on Dan's 4 pillars of optimal weight-loss: mind-set, nutrition, exercise and general activity.  He will assess and scientifically improve these core elements of your life meaning you won't just lose weight, you will keep it off and learn to love your body.
The programme includes a personally conducted a 60 minute lifestyle assessment with Dan over the phone upon purchase.
Please note, if you are outside our excess weight criteria, you will not be eligible for our Fat Loss Programme.  Please contact us to discuss other options.
This coaching programme is designed specifically for those carrying from 20-50 pounds of excess weight. For 6 months you will enjoy our supportive, structured and fad-free solutions to being overweight and unfit.
You will receive online coaching sessions from our senior personal trainers, bespoke nutrition and lifestyle advice every week and continual text and email support.
Programme Details: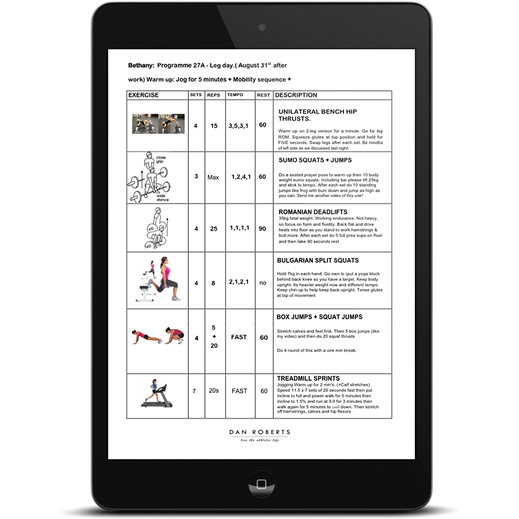 6 x written exercise programmes that will progresses on a monthly basis and are tailored to the individual.
Food dairy analysis, plus x2 weekly associated challenges.
Assessment of your sleep, stress, activity and emotional health. Measures to improve these will be reflected within your personal programme.
1 x 45 minute call a week and full access via email and text to your trainer.