It's been a busy few months (not complaining!), but, it is why you haven't heard from us in a while.  So, as summer is coming to a close, it feels like a good time for an update.
If you're a follower of our insta you will have noticed some of what we have been up to; turning our amazing clients into lean and fit warriors, some exciting meetings abroad (stay tuned for info), and well, the rather less glamorous side, which is what you don't see on social media, me tapping away on my keyboard developing new courses and guides.  It's hard for me to not to love what I do, and in the end, everything I do has the same goal – wanting to share strategies and methods to help others get fit, healthy and live a more athletic, body confident lives. So, here's a (not so little!) overview of what we've been up to.
Free Guides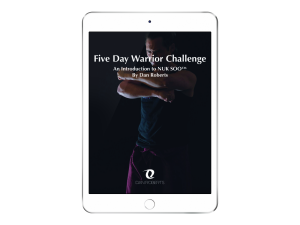 We have had an amazing response from our new online and FREE giveaways on the website. Since May we have created a 5-day workout called The Warrior Challenge, a toning guide for women and a Positive Body Image Video Series starring our lovely in-house psychotherapist Danielle. If you haven't checked these out yet, head over to our website and take a peak. We also have another free fitness guide in the pipeline too. Visit FREE resources.
Life Coaching Certificate
Aside from providing training solutions for clients, I also develop products that enable other trainers to be the best they can be.  The last project launched was our Life Coaching Certificate for trainers wanting to develop their coaching skills so they can help their clients in a more profound way. Training is (for me), about connecting the body to the mind, and so sometimes other aspects of life can affect overall wellness. As coaches, we are privileged enough to have this 1-2-1 time with individuals, so it makes sense for trainers to know how to make the best of this aspect of personal training and to learn some real, psychological strategies to offer a more complete wellness service.
The qualification was written by Yannick Jacobs, one of the world's leading life coaches.  Together we tailored it for fellow fitness industry professionals. It can be studied 100% online and in your own time. More info and our launch offer here.
Methodology X™
We have added more bonus content for you, plus I've been working on a second Methodology X (MX) guide using gliders which will be launched within the original Methodology X, so current users will have access! Keep an eye out for this towards the end of the year. In other MX news, a shout out to our MX trainers in South Africa, USA, Serbia, Germany and the UK. We're always looking for more passionate fit-pros' to qualify in Methodology X™ if you are one of them get in touch.
The biggest MX news we have I'm not allowed to talk about yet…boring but true. I only mention it now as we will be looking for people to get involved. So please keep popping by to see what we are up to. We will be making an announcement in the autumn on social and on email through the newsletter.
---
Review
I'd also like to share some recent Google review feedback from the South African Actress Alice Finay on our NUK SOO™ transformation programme. Feedback like this, particularly form someone I've never met, makes my heart smile. Thank you, Alice!
"I participated in the online program 'Nuk Soo' and it's beyond brilliant. I feel like a genius alone for just discovering it let alone doing it. The program has helped me create the mental and physical conditions to reduce measurements on my thighs and waist, to increase my functional strength, maintain the same level flexibility I had from when I used to dance with a contemporary dance company, to be more present throughout my day, to learn a bit of self defence and to move with more grace and ease. The Nuk Soo team is also incredibly attentive, caring and supportive of you as an individual. They will timelessly reply to any inquiries you have and take immense care to ensure that the program works as well as it can for you."
That's all for now but much more to follow! Train hard, be good and talk soon.
Dan x