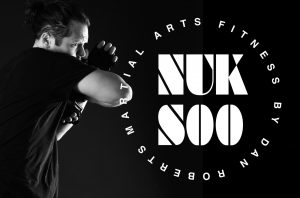 We are excited to announce our NEW NUK SOO™ 90 Day Body Transformation Program which intelligently combines the physical and mental fitness benefits gained from martial arts training.
As a celebration for our launch, Dan Roberts is offering a free consultation with every purchase throughout November. In this consultation* (video or audio) you can discuss form & technique, along with any questions about the workout…I mean, why wouldn't you!?
Designed for men and women alike, it is a progressively challenging program that will improve posture, balance and coordination while also increasing physical and psychological well-being. Dan believes that to reach our full potential, the mind and body must train like one.  The workout uses exercises inspired from the world of martial arts, calisthenics and strength & conditioning, along with an array of practical psychological lifestyle tools which gives a truly holistic experience.
To develop the workout, Dan Roberts took inspiration from a range of disciplines (Kung Fu, Tai Chi, Capoeira, Boxing, Muay Thai, Taekwondo and Kempo), inspired from his passion for martial arts, as well as his own experience training and competing as a kickboxer in Thailand.
"NUK SOO™ helps you develop an all-round confidence as well as a great physique"
Health & Fitness Magazine 
Get a sneak preview into the workout as Dan shares an exclusive mini NUK SOO™ workout in Health & Fitness here.
*T&Cs: offer ends Nov 30th 2018, redeem within 1 month.