This April we are launching our Methodology X Glider Guide and we are excited to be holding a preview at our Wellness Event.
During the event Dan will lead you through his Signature Methodology X Workout and then lead into a preview of our new online Glider Guide workout. Following your workout, you will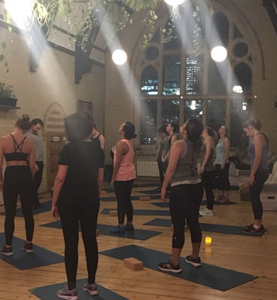 then be lead through a relaxing yoga stretch and meditation.
The Methodology X online workout helps to tone but not bulk and improve core strength. The class combines elements of yoga, pilates, ballet, martial arts with athletic training. The new Glider Guide features some classic MX moves with some new exercises that use gliders for an enhanced workout.
After refreshments, sit down with Dan for wellness talk followed by a Q&A. You will leave with a custom-made MX tote bag with some lovely goodies.
Date: April 13th 2019
Price: £65 (includes 2 x 45 mins workouts with Dan, 1x 45 yoga, 1 x Wellness Talk from Dan and Q&A + refreshments)
Time: Arrive from 13:30 till 17:30
Schedule:
13:30: 45 mins MX class with Dan
14:30: Preview 45 mins MX Glider class with Dan
1:30: 45 yoga stretch & meditation
4:15: Break
4:30: wellness talk & Q&A
5:30: finish
Venue: 42 ACRES Shoreditch, 66 Leonard Street, London, EC2A 4LW***
***We are sorry that 42 ACRES is currently unable to offer disabled access and sincerely apologise for any inconvenience caused.