"We choose whether to be warriors or to be ordinary."
Carlos Castaneda
THE 90-DAY CHALLENGE
The heart of NUK SOO® is a challenging 6-days a week exercise regime that marries athletic conditioning and martial arts. You will get fitter stronger and more powerful while also getting more coordinated, and toned and achieving lower levels of body fat.
WEEKLY MINDSET LESSONS

Master the psychological skills needed to think like a 'NUK SOO warrior' and feel truly at one with your body. Themes include; self-awareness, stoicism, focus, the art of boldness, discipline, gratitude, Yin & Yang, resilience and confidence.
BONUS WORKOUTS
All members get access to NUK SOO Extra. Enjoy an exclusive array of bonus lessons, challenges and video tutorials. Divided into six categories, Martial Arts, Kettlebells, Drills & Thrills, Running, Mindset and Lifestyle; new videos are added every week.
A comprehensive exercise guide lies at the The heart of NUK SOO®.  It provides you with precise, detailed, easy to follow and progressive 90-day exercise challenge that marries a wide range of martial arts striking skills with advanced bodyweight training drills. Directly inspired by Dan's experience physically preparing professional fighters for fights and Hollywood Actors for action roles this workout system to suit all ages, genders, and fitness abilities, and you won't need any equipment.
For your first 90-day cycle, you will get a new 60-minute fitness challenge released to you every day featured demonstrations by Dan, Jen and Dee. Subsequent cycles will adapt as your fitness and skill levels improve.
NUK SOO is boredom proof. Every day you learn a wide array of functional bodyweight exercises, adapted MMA conditioning drills and real Martial art striking patterns. With different levels of difficulty for every exercise and challenge, easy to follow video animations of every drill, additional combat application videos to do with friends and detailed explanations to perfect your exercise technique.
NUK SOO® is a more than a transformation program, it's an educational resource that will empower you every time you log in.


Mindset lessons are included every seven days. These psychological based lessons offer insights, stories and practical challenges to help you develop a more stoic, assertive and thoughtful 'warrior' mind.
Dan will take you by the hand and guide you through all the mental attitude and psychological skills needed to think like a 'NUK SOO warrior' and feel truly at one with your body and live your best life. Themes include; self-awareness, the power of deep focus, the art of boldness, discipline, gratitude, Yin & Yang, resilience, cultivating patience and more. Mixed with a plethora of Dan's personal stories; NUK SOO doesn't just acknowledge the mental health side of fitness, but it embraces and consciously explores it, making NUK SOO a unique mind & body developmental guide that helps you love your body, feel confident and live your best life.
"I use NUK SOO when training for movies because the combination of technique and strength building is the most fun, efficient way for me to get strong and lean for the shoot ahead.
I incorporate our practice into the choreography of the fight scenes we film and it's amazing to see what Dan and I do in training come to life on the silver screen!
Dan is a fantastic coach, friend and life guru, someone who's been a part of my journey since the beginning and the man behind the magic you watch at the cinema."

"I find myself enjoying NUK SOO more than any previous workout. Exquisitely structured, NUK SOO has significantly developed my strength, agility and further improved my posture. Moreover, it's shaken up my training and made me feel centered and confident.
I've been training for twenty years and nothing has grabbed me like this before. Maybe it's unearthed my warrior spirit but the modifications for every move and the opportunity to work towards 'Master' status have me hooked. Dan Roberts' artistry in crafting clever routines and drawing from many martial arts, creates a challenging programme which is both fun and inspiring."

"The NUK SOO program skillfully teaches you how to integrate bodyweight exercises, martial arts, and mindfulness. It's clear that Dan has spent a great deal of time getting the small technical details right so that the circuits not only flow but also teach you high-quality athletic movements that evolve through the program. As no equipment is needed, I've been able to use these circuits to great effect on film sets with a lead cast to augment my rehabilitation and physical conditioning sessions."
[Tom is a Specialist Osteopath for the lead talent in TV/Movie Productions. Credits include Game of Thrones, No Time To Die, Jurassic Park Dominion & Dr Strange 2].

" So much more than a workout! I have been doing Nuk Soo online for a month. It is the best workout I have ever done! It has started transforming both my body and attitude. A tough, well-structured workout, which challenges me and makes me want to improve myself every day. In addition, it is the perfect introduction to martial arts. Above all, it is a fitness and a learning journey.
Dan's constant support through WhatsApp and beyond, his knowledge and great ethos have helped me take my fitness to the next level and change my approach to exercise. A really transformative workout and experience."

"NUK SOO is a totally different workout than anything else than I did before. Every day is a new challenge and it really pushes you to your limits.
It's incredible to see your own progress and the progress of others, while slowly turning into a fighter. I never felt so strong and badass."

I love Dan's approach: train smart, train hard, train healthy! He knows the science of making you achieve the looks you want while becoming stronger and healthier.
His workouts are the hardest I ever tried, but there is zero risk of bulking up, so you always know you can push yourself and leave it all on the floor.
Equally important is the mental side of it. Dan was the first-ever trainer who told me I could run, and that I should do it… he gave me the confidence to do it, and now I love running! Based on Dan's long experience in martial arts, his warrior mindset approach will help you feel stronger and more confident with every workout or mindset-forming activity. The community you join is the most supportive, and made of like-minded people that will lift, encourage and push you. Be ready to give it all!"

"It is the most efficient activity I have experienced for engaging the body –  by engaging I mean loosening it up, reducing residual tension, increasing coordination, strengthening muscles, increasing flexibility, discovering nuances of your body's biokinetics and experiencing joy, imagination and play in the movements.
But I find the ripple effect of the type of consciousness required to do the exercises plus the philosophical messages about patience, acceptance, hope and determination discussed throughout the program to have produced a much calmer, more confident and more effective version of myself. I am so grateful."

"One man who genuinely knows more than most about physical training and the human body is one of Britain's most sought-after personal trainers, Dan Roberts…
No misleading fad diets and training regimes, Dan Roberts is the real deal. The go-to man for A-listers, Dan has helped transform and train some of Hollywood's most famous names.
We've been using the NUK SOO programme and have to say, it's incredible, both in terms of the challenge and the attention to detail, there's nothing out there that compares."


Additional Benefits
for Members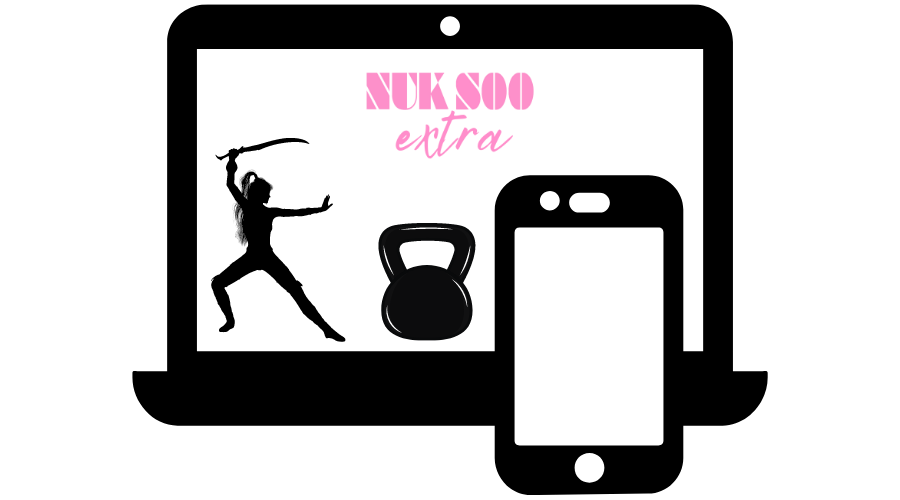 Bonus Workouts & Resources 
In addition the 90-day challenges, you gain full access to NUK SOO Extra. This is a growing library of bonus videos, tutorials and materials to helps you cultivate a warrior spirit, learn new skills and be your own Personal Trainer.
There are six distinct categories which compliment the main 90-day challenges. These are Kettlebell Training, Running, Drills & Thrills, Mindset, Martial Arts and Lifestyle. Every single one of these bonus categories include a plethora of exclusive videos. So far we have filmed over 100 videos for NUK SOO Extra and we add new content every week.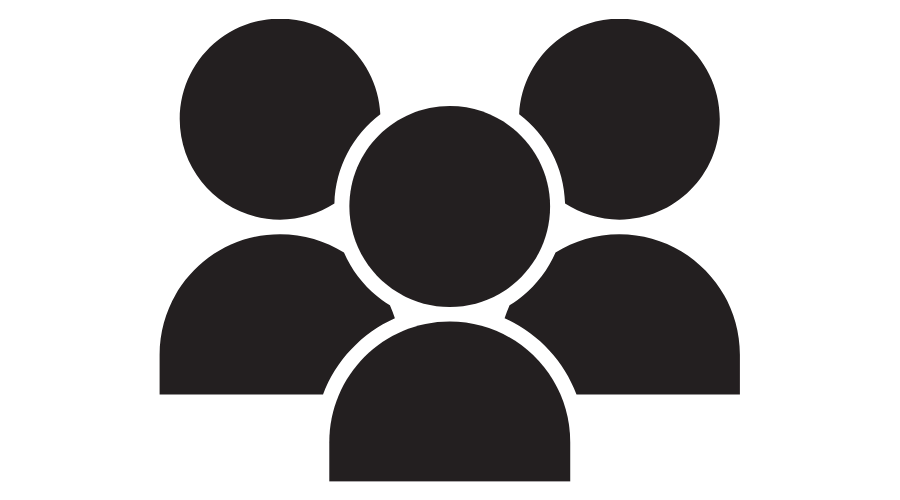 Support

, Community & Accountability 
Depending on your chosen membership, we provide different levels of ongoing support; Bronze Members will be placed in one of our small, friendly  and exclusive WhatsApp customer support groups. Being in a group with fellow NUK SOO-ers will help you stay motivated, accountable and meet like-minded people.
For Silver Membership, you will also have a short check-in call with Dan every single week. This will hold you accountable and keep you on track. For Gold members, in addition to the group and weekly call, you will also get one bespoke Personal Training session (over zoom) every week to help optimise your results.
Risk

 Free Purchase
NUK SOO promises to transform your body, your mindset and take you own real journey of discovery. This we stand by 100%, but you have to ready to commit to it.
As this program is investment in time and money (memberships range from £50 to £1000 per month depending on how much personal attention you require, so we want to make sure that this is the right time for such an undertaking, this is why we've made purchasing NUK SOO risk free:
We now include a free 72 hour all-access free trial. Sign up now and as long as you cancel within 72 hours you will not be charged.
14-day money back guarantee for all Bronze and Silver Membership plans. If after 14 days you are not happy with the results or experience then we we refund you.
NUK SOO is paid for via a monthly subscription, but we don't require any long-term financial commitment from you. You can easily cancel (or pause) your membership at any time with just 2 clicks from inside the membership dashboard.
We offer 3 membership levels to NUK SOO. All levels of membership include full access to programs and videos inside the members' area. The difference in prices reflects the differing levels of bespoke coaching & support. You can upgrade, downgrade or cancel your monthly subscription at any time. There is no long-term contract, and new customers enjoy a free trial… AND a money-back guaranteed.
Dan's Promise: If you don't love this program by Day 14, we'll refund you immediately.
INCLUDES A FREE 72 HOUR TRIAL PERIOD

THE 90-DAY TRAINING PROGRAM

WEEKLY MINDSET CHALLENGES

NUK SOO EXTRA

WHATSAPP SUPPORT GROUP
INCUDES A FREE 72 HOUR TRIAL PERIOD

THE 90-DAY TRAINING PROGRAM

WEEKLY MINDSET CHALLENGES

NUK SOO EXTRA

WHATSAPP SUPPORT GROUP

WEEKLY COACHING CALLS WITH DAN
THE 90-DAY TRAINING PROGRAM

WEEKLY MINDSET CHALLENGES

NUK SOO EXTRA

WHATSAPP SUPPORT GROUP

WEEKLY COACHING CALLS WITH DAN

4 X PRIVATE ZOOM PT SESSIONS A MONTH
Frequently Asked Questions

"Dan Roberts is the real deal. The go-to man for A-listers, Dan has helped transform and train some of Hollywood's most famous names. We've been using the NUK SOO programme and have to say, it's incredible, both in terms of the challenge and the attention to detail. There's nothing out there that compares." 
THE MALESTROM