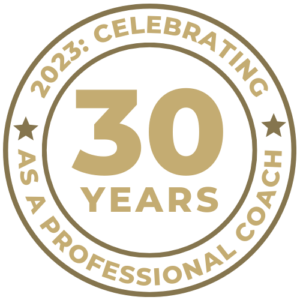 Dan Roberts first began professionally coaching in 1993, when he was just 16: He has since conducted well over 30,000 hours of 1-2-1 Personal Training sessions. He has extensive experience coaching Body Transformations, Strength & Conditioning, Rehabilitation, Athletics, Holistic Wellness, Life Coaching, Martial Arts, Olympic Lifting and Movement Coaching. Dan has worked with a very wide variety of personalities and fitness levels while living and working as a Trainer in numerous countries, and the international media regularly cite him as one of the top 'Celebrity Trainers' working today. Find out more about his career below:
Athletic sensibilities: Dan's competitive sporting passions blossomed while at University. He captained his Varsity's (Division 1) Tennis 1st Team, captained the Lacrosse Team, set up a University inline-hockey club and was awarded colours for his contribution to Sport. Throughout his 20's and 30's, Dan continued to live an athletic lifestyle; he represented England in Lacrosse, ran Ultra-Marathons, competed in Combat sports, trekked, skied (& fell) down mountains, and had many exciting physical adventures all over the world. Now well into his 40s, Dan's still learning new ways of moving & playing and sees an athletic lifestyle as the best way to feel connected in mind, body & spirit.
Teaching Sports: Aged 16, Dan became an assistant Tennis Coach at his local club in Manchester. As a qualified Tennis (and Lacrosse) Coach, he supported his way through university through Sports Coaching. He was employed as the Head Women's Tennis & Women's Lacrosse Coach at Kings School in Canterbury, the Team Lacrosse coach at Christchurch College and provided private Tennis lessons to fellow University of Kent students. Roberts also coached these two sports during his regular summer job at Kutshers Sports Academy in New York. In addition to gaining various coaching qualifications during this time, Dan amassed over a thousand hours of group & 1-2-1 sports coaching experience well before he entered the fitness industry.
Solo-hiking along the Inca Trail | 1998
Seeing the world: After graduating with a Business Degree in the late '90s, Dan suffered the consequences of reading far too much Hemingway & Kerouac and spent several years exploring. Among other things, this included a year chillin' in Tahiti & The Cook Islands, partying hard in New Orleans, Goa, Dakar and Buenos Aires, being caught up in a civil war in Bolivia, setting up a Beach Volleyball league during a few months in the Gilli Islands in Indonesia, Managing a Youth Hostel for five months in Lake Taupo, New Zealand and living, working & studying at a Tibetan Buddhist Monastery.
Incidentally, his interest in Buddhism inspired him to visit his Holiness the Dalai Lama at his home in Dharamsala at the foot of the Himalayas… and his interest in seeing beautiful things led him to trek up Mount Kilimanjaro in Tanzania, Mount Sinai in Egypt, along the Inca Trail in Peru, Tikal in Guatemala, Tongariro Crossing in New Zealand as well as navigating the dense Venezuelan Jungle to the foot of Angel Falls. By the time he was 25, Dan had already solo-visited over 40 countries, self-funded by random jobs work he found as he travelled – which included digging wells, cleaning toilets, working in cafes, farming, door-to-door sales, telesales and organising pub crawls etc etc). Dan has since stuck to one job! and woven his love of travel and adventure into his fitness coaching career.
Working as a Personal Trainer in Sydney, New York & London: In 2002, while based in the Gold Coast, Australia, Dan did a course in fitness coaching which led him to become qualified as a Personal Trainer with the Australian Institute of Fitness. Marrying his love of exercise, learning new things, his sports coaching experience, entrepreneurial spirit and personable nature… Personal Training was a perfect fit for Dan, and he finally found his calling!
Roberts moved back to Sydney and established a running club/athletic Bootcamp at Bondi Beach (while also providing personal training to amateur triathletes). He then moved to New York and got a contract job as an Assistant Strength Coach – training High School & College level American Footballers before heading to London. After 18 months of working as a self-employed Sports & Exercise Specialist Trainer at LA Fitness Gyms in central London, Dan set up his own Personal Training consultancy and trained private clients in parks, hotels, their homes and at Battersea Athletics Track.
Working in New York | 2002
A life of study: During this time, Dan set himself the goal of becoming one of the world's best trainers. This rather silly and unquantifiable goal led him to widen his studies. His technical understanding of exercise, nutrition, wellness, and high-performance psychology has expanded greatly over the last 20+ years from collaborating with various experts from all over the globe, attending workshops & conferences and gaining numerous specialist coaching qualifications. As of 2023, Dan has 25+ different coaching qualifications to his name, including the prestigious Certified Strength & Conditioning Specialist (CSCS) award by USA's National Strength And Conditioning Association, along with various qualifications in Personal Training, Olympic Lifting, Athletics, Nutrition, Massage, Weight loss, Stress Resilience, Lifestyle Coaching and Sports Psychology. To be a good teacher, you must also be a good student!
Strength & Conditioning of Professional Athletes: While based in London from 2003 to 2007, Dan specialised in the 1-2-1 physical conditioning of professional/full-time athletes. He helped his clients better compete in all kinds of sports, including American Football, Ski Racing, Basketball, Ballet, Boxing, MMA, Wake Boarding, Tennis, Rock Climbing, Surfing and Athletics. He also worked with various teams and sporting organisations, such as India Tennis – where he was flown out to Mumbai to create and install their first national-level Strength & Conditioning program to aid their top-ranked Players and Coaches.
Even though it was his intention, training such a wide variety and quality of professional athletes at that relatively young age was rare and incredibly fortunate. During these years, Dan's technical understanding and application of elite-level strength & conditioning protocols helped earn a reputation as an innovative & highly effective trainer to professional sportspeople… He has maintained this reputation to this day.
"Dan Roberts is one of Europe's leading Strength & Conditioning Coaches."
Muscle & Performance USA  |  2020
Teaching Personal Trainers & Teaching the Teachers of Personal Trainers: In 2006, Dan was headhunted to be the Head Lecturer & Assessor for a London Coaching Education company, which included teaching students the Active IQ/Premier L2 Fitness Instructor & L3 Personal Trainer qualifications. At this time, Dan also devised, authored and taught advanced nationally accredited coaching qualifications in Kettlebell Training and Kickboxing Fitness. He also taught other Educators how to upskill qualified Personal Trainers. Dan recently created the nationally accredited Methodology X™ Group Instructor certification. He is developing a Strength, Conditioning & Movement Coach qualification for Personal Trainers and will soon launch his 30-day branding course for fellow coaches.
Running a MX workshop in London | 2019
Fliming the first edition of MX | 2013
Coaching Supermodels in Brazil:  Dan moved to Brazil and lived in Rio de Janeiro in 2007 and 2008. Being a rather sociable kinda guy, he knew a lot of models and soon started personally training Brazil's top female Fashion Models and became the recommended trainer of Elite (one of the leading Fashion Modeling agencies in Rio). He enjoyed the new challenge of helping non-athlete clients precisely sculpt their bodies while also helping them feel fit and capable. The experience helped him develop a holistic training methodology that got dramatic aesthetic and athletic results.
Working in Brazil, Dan also learned about the lifestyle and unique needs of an international fashion model. He started unifying his various methods and ideas into a cohesive philosophy that considered athletic performance, sculpting the body, mental health and body confidence. Since 2008 Dan has worked closely with several London modelling agencies and has trained over a hundred full-time international fashion models. Thanks to his many hardworking model clients getting amazing results and the popularity of Methodology x™, Roberts is now globally recognised as a leading authority in the physical conditioning of international Catwalk, Editorial & Lingerie models.
Methodology X™: (aka MX) Dan's award-winning Methodology X workout began her life in 2012/13 as a little PDF guide: It has since had many iterations and upgrades! Now MX has thousands of online members in our Fashion Model Workout membership club, a nationally accredited qualification for coaches, in-person MX Group classes in eight countries and a popular Podcast. MX  has been called 'the workout bible for Models' by Women's Health Mag and a 'revolutionary toning regime' by Phoenix Magazine. The international press regularly cites it as one of the leading workouts for Fashion Models.
Fighting locals in Beach Bars | Thailand 2010
Living in Asia as a Fighter: While also looking after his clients in London, Dan was seeking new challenges, so he began a Master's Degree in Philosophy and started learning Muay Thai. The latter ended up having a more significant impact. In 2009/2010, Dan moved to the source (Thailand) to study properly. Ex-champion fighters looked after him – and he was training six hours a day, six days a week for 11 months.
Dan sparred, trained, fought against locals and lived the life of a full-time Muay Thai Athlete, which, in practical terms, also meant he lived in a little smelly hut and was kicked in the face most days!. After his last proper fight, Dan was flown to Abu Dhabi to work as an Arabian Princess's in-house/in-palace Muay Thai Instructor for a little while before returning to London.
Becoming a Fitness Concierge: This Middle Eastern experience kickstarted his work as an international Trainer and Concierge. Between 2011-2020 Dan travelled to/with many  VIP/UHNW clients to assist with athletic lifestyle curation. This includes assisting in designing home gyms, establishing family-wide wellness initiatives, and interviewing, employing and assisting local coaches, chefs and experts so they can look after his clients in his absence. In addition, since 2012, Dan has curated and led many fitness retreats in Miami and across Europe and as of 2023, his company looks after the fitness needs of four different Royal families.
Martial Arts & NUK SOO™: Dan returned to London in 2011 and integrated martial arts into his fitness coaching practice. As a keen student of hand-to-hand combat and movement, Dan has also formally studied Boxing, Wing Chun Kung Fu, Shotokan Karate, Kendo, Qi Gong, Kempo, Tai Chi, and various weapons techniques. His experience combining martial arts with fitness coaching and his admiration for the traditional Samurai mindset inspired a unique 90-day body & mind transformation program, NUK SOO™ – which he launched in 2019 as an online membership club.
Connecting with Hollywood: In 2011, Universal Pictures hired him for what would be the first of many big-budget movie projects. Physically training Actors/Actresses for action roles has become an area of specialist expertise for Dan and his team.  Dan has trained the lead talent for 30+ Hollywood Movies and multiple HBO, Netflix and Amazon Prime TV shows. He has also helped the leads of West End Plays, coached several Oscar-winning Actors (helping them transform their bodies for notable projects) and regularly helps Actors stay in shape, move better and learn how to fight while in-between film projects.
Dan's discretion, varied skill set, and track record of results with many famous Actors have helped him build his reputation with Hollywood production companies, build close working relationships with some of LA's leading Personal Trainers, Producers and Talent Agencies and gain regular attention of the American national media.
"Dan is the man A-list Actresses call when they come to London"
Elle Magazine  |  2018
Brand Expansion 2012-2023: By 2012, Dan had eight full-time trainers working under him at his gym in the West End, London. Since then, Dan has pivoted away from running a gym and focused on more fun and scalable ways of sharing his methods. For example, his Methodology X™ and NUK SOO™ workout brands were established pre-pandemic and have coached thousands of people in over 60 countries. With the help of his management team, Dan's also been growing his eponymous brand by expanding the scope and depth of his coaching services and developing long-term partnerships with Hollywood production companies and luxury hotels (including Four Seasons & Shangri-La) – where we provide a range of guest wellbeing services, including creating healthy menu design, running clubs, in-room digital classes and gym design.
Mentoring, Writing, Podcasting & Consulting:  Dan has been mentoring Personal Trainers since 2007, helping them on both the technical and business side of coaching. In addition, he has been a Business Mentor for Virgin Startup since 2018 (Dan was named their Business Mentor of the year for 2021). The Dan Roberts Academy was established as a new company within the Dan Roberts Group in 2022 to consolidate the continuing education courses and mentoring services we provide to coaches.
In addition, over the years, Dan has served as an expert consultant with various brands and advised behind-the-scenes for exercise-themed TV shows and numerous action films. Dan has also been a regular Columnist for Men's Fitness, Women's Running, Men's Running and London Lite newspaper, appears on expert panels, gives the occasional talk and hosts two podcast shows; The MX Podcast and Business School.
Dan is currently (and painfully slowly) writing his first book. For all literary work, Dan is represented by Dorie Simmonds of Dorie Simmonds Agency Ltd.
"Dan Roberts, the greatest celebrity Trainer'' | Men's Health 2018
Global recognition & Awards: For 20+ years, the national & international media have cited Dan as a leading fitness expert and 'A-list Celebrity Trainer". He's been interviewed (or has his advice featured) in over 500 publications and has won numerous accolades and awards, including winning at the Annual Tatler Gym Awards in 2015, 2017 & 2019,  'The most innovative fitness company' at the 2021 South East Enterprise Awards 'the most innovative online coaching business of 2022' by Global Health & Pharma was awarded  'best London Personal Trainer & Movement Coach' at the 2023 Lux Life Health & Beauty Awards.
Dan Roberts is also a regular Expert Judge at the prestigious TPP Annual Wellness Industry Awards. 
"Dan Roberts is one of the most important figures in the wellbeing industry."
The Malestrom Magazine  |  2019
The growth of Dan Roberts Group: The corporate structure around Dan has grown organically. From being self-employed when he started personal training in Australia in 2002 to having his first limited company in London in 2011… now in 2023, Dan oversees what has become the Dan Roberts Group of companies (See below.) The organisation primarily exists as a platform to share Dan's expertise and help more people 'live the athletic life.'
Established in 2002, the Dan Roberts Group of companies exists to help you live a more athletic lifestyle and connect your mind & body. We are the infrastructure behind our eponymous founder and provide various services, products and experiences to our global customer base. We have won various awards,  partner with select luxury brands, hotels and experts and always endeavour to operate in an innovative, collaborative and kind manner. Dan serves as Group Managing Director, and he is supported by a small management team who look after marketing, partnerships & customer care. We are based in London and operate in London, online and internationally.
"One of the most respected and talked about fitness companies in the UK"
Psychologies
"The Dan Roberts Group is a luxury brand to watch"
LUX Worldwide – the definitive guide to luxury