Methodology X is an immersive online fitness plan for women with live support from Dan. Created for female fashionistas, it has become a trusted resource for women of all shapes, sizes and fitness levels. The workout is championed by established fashion models, global modelling agencies, and women all over the world who need intelligent, targeted training that gives them real and lasting results.

 Get Lean – Reduce your hip & waist measurements


 Sculpt – Targeting glutes, inner thighs, oblique's & arms


 Strengthen – Develops your core, posture & coordination


 Learn – Master the best body weight exercises for women


 Transform – Attain a new level of body confidence


 Be Supported – Enjoy tailored support direct from Dan
The Online Workout
Get lifetime access to our Methodology X® online plan. All you need is a gym ball and a smile as you follow exercises inspired by Pilates, ballet, athletics and yoga.   Every day is a different challenge making Methodology X a real journey of discovery. Packed with educational insights on female specific training, and an empowering body positive message. Methodology X is more than a workout, it's a lifestyle.
Daily Support, Mentoring & Accountability
You will be placed in a small and exclusive WhatsApp group with for 30 days. Have your questions answered and your form critiqued by one of the world's leading authorities in female fitness and body transformations. You will also meet fellow MX-ers is a supportive, safe and friendly environment.
An Immersive Virtual Coaching Experience

Methodology X is experienced through an innovative style of coaching. You will enjoy the benefits of having a world-class personal trainer with the portability, convenience, and affordability of an online coaching program. We have found this hybrid way of coaching is the best way of making the experience fun whilst giving you quick, targeted results.

Lifetime Access: ONLY £199
Please purchase Methodology X by clicking below.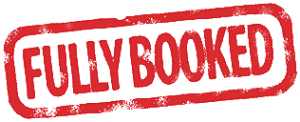 We're sorry: Methodology X® is currently oversubscribed.
Would you like to be notified when it's next available?
Methodology X® is also an-award winning group class. Currently available in USA, UK, ITALY, SOUTH AFRICA and AUSTRALIA. To study our nationally accredited MX Instructor qualification and join our growing family of coaches, please click here.