MEET THE TEAM
We are a team of wellness professionals intent on making a difference. Coming from an eclectic mix of academic, cultural, and athletic backgrounds, we are united by our passion for helping people reconnect with their mind and body so that they can lead whole, happy and healthy lives.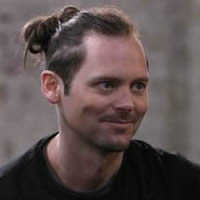 Dan Roberts
Founder & Head Trainer

Having started his coaching career back in 1993, Dan is widely considered as one of the world's leading Personal Trainers and Wellness coaches. His scientific, holistic and innovative methods are regularly sought out by international sports teams/athletes, Pro Fighters, Royal families, Grammy-winning Musicians, CEO's, Oscar-winning Hollywood Actors and Supermodels.
Amy Young
Brand & Partnerships Director
Amy has been working in the fitness and wellness industry for the last ten years taking on roles that span across communications, marketing and business development. She has found her home as our Brand, Partnership, Media and Projects Director, bringing all our exciting ventures to life – whatever they may be! Amy is also a fully certified Nutritional Therapist.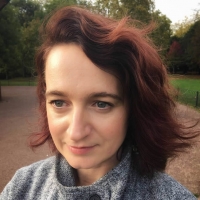 Diana Marian
Born in the Transylvanian highlands, Diana has travelled the world in pursuit of wisdom, and that landed her in Vienna, Berlin and then New York. She studied emotions and lectured Philosophy at NYU before deciding to apply her insights into the world of digital marketing. She has recently joined us to help spread our wellness concepts and product range to more people.
Kate Faison
Personal Trainer

A former Canadian national figure skater, Kate has a Masters Degree in Applied Exercise Physiology and is a leading authority in pre and post-natal exercise. She is also a Fascial Stretch Therapist and has trained a wide variety of international athletes, including the Canadian Men's Olympic Ski Team. Kate works with clients in our Kensington and Soho locations and via online coaching.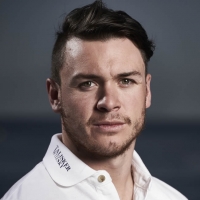 Gus Barton
Personal Trainer

After qualifying with a BSc in Sports Science, Gus decided to specialise in Personal Training. Gus has a passion for challenges and adventures, his latest being a 3000-mile row across the Atlantic and an Ironman Triathalon. Gus helps our clients with performance, fitness and body composition goals. He works out of our Kensington location and travels with clients globally.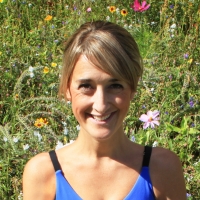 Sarah Hunt
Yoga & Meditation Teacher
.
Growing up in Vancouver, Sarah now resides in London and was the very first member of Dan's team. Highly skilled in all forms of yoga, her approach is unique, creative, fresh and seriously fun. As the resident yoga teacher for London Fashion Week, and a popular international wellness speaker, Sarah is equally popular with our corporate and entertainment industry clients.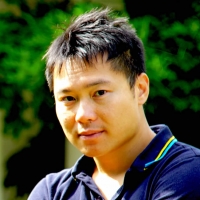 Leo Au Yeung
A world-renowned Master, Leo has been practising Kung Fu for over twenty years and studied Wing Chun Kung Fu directly from the eldest son of Grand Master Ip Chun. During his extensive career, he was the chief fight choreographer for the Chinese action film IP Man and currently consults for Marvel. Leo teaches clients the many 'internal Kung fu' forms along with weapons training.
Kirsty Prichard

After training as a pro dancer through the Royal Ballet School, Kirsty turned her attention to her true passion, teaching. With a First Class Honors degree in Ballet Education from the Royal Academy of Dance she has since taught an extensive range of ages and abilities. Kirsty draws from her training and performance experience to expertly teach our clients a new skills!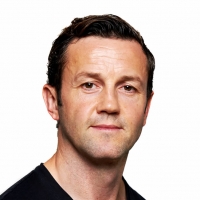 JP Temple
John Paul (JP) is a Personal Trainer in London and an ex-pro boxer with a 22-year fight career. He holds a British boxing professional trainers license and has looked after the technical skills, mental strength and physical conditioning of many pro fighters. JP's experience and flair for coaching has helped transform the mindset and bodies of hundreds of corporate clients over the years.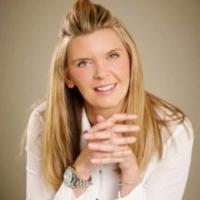 Sarah Dewey
Sarah Dewey has a wealth of experience working for 20 years as a massage therapist, and is renowned for her life-changing deep tissue massages. She has a degree in Sports Rehabilitation and is a regularly featured expert in the national media. Sarah's calming manner puts our clients in a wonderful state of inner healing. Home visits are available throughout London.
Expert Partners

We have developed close working relationships with some of the world's most celebrated coaches including specialist Personal Trainers in New York, Los Angeles and across Europe. For our London clients, in addition to our in-house team, we can give you access to our black book of private doctors, life coaches, pilates teachers, physiotherapists, osteopaths, surgeons, nutritionists, dieticians and therapists.
.
Brand Partners
We collaborate with a select luxury brands from the UK and USA.