Day 30 – Serving Others
You can try to change the world like Elon Musk.. who I think is terrific, but having an impact on the immediate people around you should not be dismissed when striving for 'success'.
The most inspiring strong, and insightful people in the world today we will never hear of.. but they are making a profoundly positive effect on their colleagues, friends, family and communities. Making a difference doesn't necessarily mean setting up a start-up, working for a charity or being an activist. I want this little course to help you perform at your peak and have the energy, self-esteem and confidence to set and reach exciting goals. I want you to forge your own path, live with integrity and be all you can be.
Howerer… there is a slight danger in self-development that we are so focused on our own journey that we become self-centred. You can have the best body, best career, and all the money, freedom and attention/fame in the world… but I very much doubt you'll feel fulfilled unless you're using your talents to help others.
My final challenge for you is to help five people today – be it texting an old friend and really listening to them, buying something for a colleague you know they'll appreciate, investing in a friend's business, writing a kind comment on their Instagram, teaching, mentoring, supporting… whatever it is.. go all out and be a positive force in 5 peoples lives over the next few hours. (they can be strangers, enemies, old friends or new friends… doesn't matter!) Then try and tell me you don't feel amazing afterwards! You see.. it's in our nature to be of service to others, its fundamental to human condition.
Life's most persistent and urgent question is: What are you doing for others?"
– Martin Luther King, Jr.
Well done for finishing. I hope some of the lessons resonated and it has been worthwhile. You have lifetime access, so feel free to pop back anytime.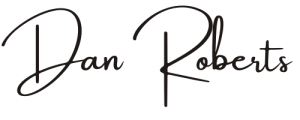 P.s
I haev two more things left to say. Firstly please click here if you enjoyed this course! And secondly – I'd like to invite you to My Fitness Hub – my new free APP & Forum that provides a safe, fun and informative space for you and my other fitness friends! – click here to find out more and sign up (it's 100% free).