"Hi, I'm so happy you are here! This page serves as a resource for you during this Virtual Bootcamp. You will be granted access here until the Bootcamp finishes.
So..happy new year. Can you now please fill in the Pre-Bootcamp questionnaire below and during the training please keep checking back for replays of any missed workouts, and our Sunday night live Q&A sessions. I'll also use this page to share a record of your email lessons and as a place to add any additional resources I think you'll find useful.
This Bootcamp is designed to help you get fit, healthy and unleash your inner athlete. I will challenge you because I want the best for you. This entire experience will be infused by my 'athletic living' philosophy (see video) All you need to do is turn up, do what I ask and I promise that'll you'll get great results."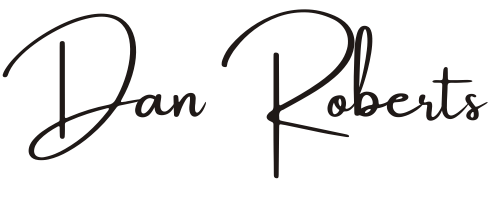 NB: After you click submit please scroll back up and check that it has been sent. Any required questions that are unanswered will be highlighted.
Monday, Tuesday, Wednesday & Thursday = 630pm = 55-minute Live Zoom Workout
Friday = Mini challenge (see Whatsapp & below)
Saturday = Personalised Cardio Challenge
Sunday = 8pm = 30-minute LIVE Talk session with Dan om Zoom (no training)
THE LIVE WORKOUTS
You will be doing a mix of strength & conditioning work, plyometrics, pilates, yoga, athletics, and martial arts. Every session has two key areas of focus, and Dan will coach you through the moves. Every session will be a mix of exercise education and good old fashioned hard work!
You will follow Dan in real-time as he goes through the workout LIVE with you. He will adapt any exercise for those of you with injuries. (If any new injuries/conditions appear since you filled in the pre-Bootcamp form, please let Dan know) Dan will often use 'timed' reps instead of a targeted number so that fitter people will do more reps, and less fit will do fewer reps.. this means all involved will get a good workout.
You will need access to a pair of dumbells and kettlebells – ideally a pair of 8 or 10kg Dumbbells and a 10-12kg Kettlebell. If you want a breakdown of the focus of each workout, just ask Dan via Whatsapp… or if lots of you want it, then we'll just add it here.
THE BORING LOGISTICS
Please be ready by 6:25 pm. Dan will email you a hyperlink to the workout at 6:20 pm, giving you 10 mins to sort your connection and camera out! We recommend using an ethernet connection if training at home and try to use a TV screen or laptop rather than a small phone. Please make sure your training space is clear from distraction or potentially dangerous objections, such as chairs, children, pets, homemade explosives, mouse traps or machetes.
Please have your camera turned on so Dan can see you. Please wear appropriate clothing, don't be starving, hungry or full up, have a water bottle and be ready to work hard.
If you miss a workout, don't worry, it will be uploaded a few hours later onto this page. Try not to miss workouts. Having a routine is vital for long-term success.
NUTRITION & LIFESTYLE 
Dan will also email you with regular educational lessons and practical tips  The idea is to build up good habits one step at a time so that they become ingrained by the time the Bootcamp finishes.
MINDSET
Dan will help you think like an athlete. Dan's Mindset lessons (which will be in the form of regular videos on the WhatsApp group and Emails) are very much inspired by NUK SOO™  So expect Zen-living, stoicism and even a little samurai philosophy to feature.
WHATAPP GROUP
All members of the Bootcamp will be joined into a private Whatsapp group, and this will be Dan's primary way of contacting you. This group will be set up purely for the Bootcamp and will close down 48 hours after the Bootcamp is finished.